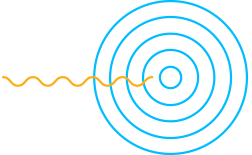 At TaKaDu, we have always been driven by innovation, out-of-the-box thinking, and the desire to make a difference in the water utility industry. 
The company was founded by Amir Peleg, a serial entrepreneur who previously led three successful startups, including a software company that developed unique analytics technology for micro-segmentation and was acquired by Microsoft in 2008. 
Amir's concept for TaKaDu was prompted by his interest in water innovation and sparked during a water industry conference he attended in Vienna in 2008. There, he was exposed in depth to the challenges of high water loss (NRW) and inefficient operations at water utilities, and was shocked to discover that worldwide around 30% of water is lost to leaks, bursts and other issues.
At the conference, Amir also learned that the SCADA systems and various sensors installed in water networks were generating vast amounts of raw data, which was collected and stored, but not used in a smart way, as it was in other sectors like telecom and web. 
Realizing the potential of this "dormant data" to solve the NRW and efficiency challenges, Peleg quickly assembled a team of data scientists and started TaKaDu out of his living room and a nearby cafe. With their fresh perspective from beyond the water engineering world, they developed an entirely new analytics approach to leveraging water utilities' network data, which came to be known as Central Event Management (CEM).
Trusted partner with a proven solution
TaKaDu has grown into a global leader in CEM solutions for water utilities. Our automated cloud-based service enables utilities to detect, analyze and manage network events and incidents such as leaks, bursts, faulty assets, telemetry and data issues, operational failures and even sewage issues. Converting raw data from multiple sources into knowledge, the TaKaDu solution provides visibility and actionable insights for increased operational efficiency and reduced non-revenue water (NRW) loss.
Since introducing the first version of our cloud-based SaaS platform in 2010, we have helped water utilities around the world gain exponential value from digital transformation. Today, TaKaDu is deployed at water utilities of every kind, from small to large, rural and urban, private and public, worldwide, including in Australia, North America, South America and Europe.